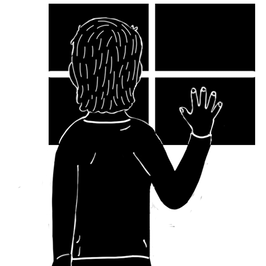 Kotahihanga – It ain't easy, reaching out
​
Kia ora, e te Whānau,
Always been the strong one? 
Find it massively awkward to ask for support? 
Are you caring for others? Sometimes it feels like a juggling act!  
Sometimes the hardest thing going can be putting up your hand for that little bit of support. We know that feeling of not wanting to be a burden on others; yet deep-down we know reaching out to someone who we trust or someone we have a connection with……….. can help.  It goes back to that old saying, 'a problem shared is a problem halved'.  The moment we reach out to someone who we confide in, it allows us to process what is happening for us. It can feel hard to ask for help when we're always the ones that needs to be strong for others, but connecting and sharing our stuff with someone who is open to listening, can make a a world of difference. We feel lighter, have space to heal, forgive others AND ourselves. 
Kotahitanga– unity, connectedness, collective action and collaborative recovery
Aroha – that well-used vital word – translates as showing love and appreciation to someone. It is an action word; how do you show love and support to someone you care about?  Sometimes going the extra mile to call someone,  instead of texing or using social media to communicate, can show loved ones that you have put in the effort to maintain that relationship. Acts of kindness are gold. Never underestimate the power of 'showing up, or being there' for somebody. Often we don't realise that our loved ones are just waiting for that opportunity to share and connect. If you haven't heard from them for a while, check in, make an effort, show up, make the time for that cup of tea.
And don't forget about you.  Self care is just as important as feeding your cats, or your children. It never helps to deny your wairua the nourishment that it needs to endure the long haul. So remember, 'Do more of the things that light your soul up'. 
​
The purpose of community is the uphold the philosophy of 'no one gets left behind'.  A whakatauki or proverb that we may have heard time to time, 'e Waka eke noa' a canoe which we are all in with no exception'  or 'Naku to rou rou nou Te rou rou, ka ora ai te iwi e' – with your basket and my basket, the people will be well. These whakatauki highlight the importance of collective action, community and connectedness.  
​
The Retreat is made up of a beautiful whānau of volunteers and staff; we are a wonderfully eclectic mix – each one bringing our lived-experience with us. Our objective is to match the need shared to the right support person from that mix; so that, when you do reach out, there is a good connection waiting for you. Sometimes, people find the easiest way is to reach out, as if their inquiry were for someone else… telling the story, and speaking hypothetically. We welcome that approach too.
Why not click this link right now, and start the process of halving that problem? 
With much aroha from us lot, on behalf of the well-over 100 people who make up our team.